ReOxy is a new breathing therapy medical device, that treats a patient with individually dosed levels of reduced-oxygen (hypoxic) gas mixtures throughout the procedure.
ABOUT US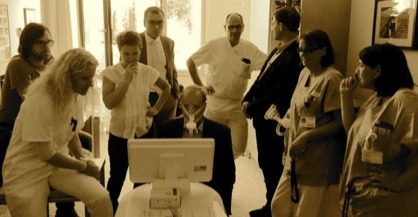 Ai Mediq S.A. is a young Helth BioMed tech company, headquarter in Luxembourg.
Company is focusing on development of therapeutic solutions based on individual cell protection mechanisms management following the concept of personalized medicine. Company developed and sells innovative hypoxic medical devices for treatment and rehabilitation of cardiovascular, neurological diseases and metabolic disorders.
Read more
OUR Partners
Manufacturing partner
ReOxy breathing therapy device is a device that was developed based on latest developments in medical devices and electronics.

ReOxy is manufactured by Bitmos GmbH and is CE marked and produced in full compliance to 93/42/EEC (Medical Devices Directive – MDD), facilitating high quality and safety of operation.
Clinical partners
To help us carry out our mission to provide our customers with innovative solutions that are vital to patient care, we continue to work with a variety of partners to develop and introduce leading edge technologies and products.
All news